Voted Best on the Coast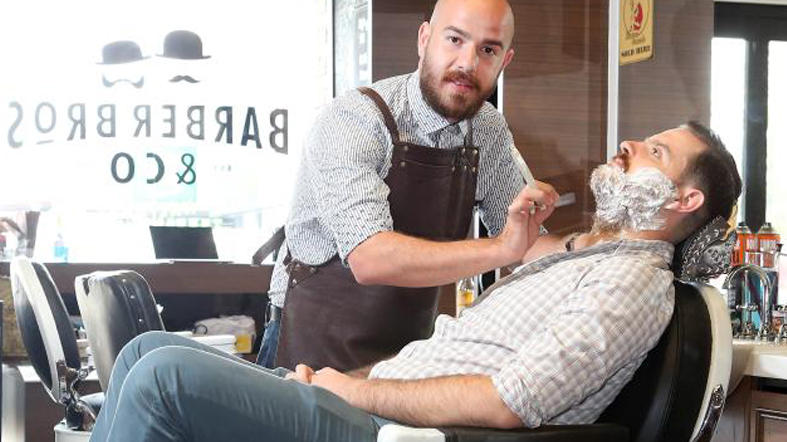 NO.1 BARBER BROS & CO, ISLE OF CAPRI:
This place radiates old-school charm from the moment you walk in past the vintage cash register, are seated with the offer of a complimentary Corona and let the classic rock waft over you.
The 2 year-old shop, complete with 8 barber chairs and 11 barbers on the roster who go non-stop all day, was brainchild of cousins Denis and Alen Celahmetovic. The pair take their cuts as seriously as they take providing a great overall experience in this haven for men — and pride themselves in keeping the traditions of barbering alive.
They frown on making appointments and invite guys to just walk in and forget about the outside world for a bit. As Denis tells Coast Weekend: "From the moment a guy walks in the door, they get a full experience, a full pampering. They get a drink and it's all about quality haircuts and close shaves. Most guys absolutely love it and we have no plan to change anything about it."
Such is the popularity of the place, which they claim gets through 500 clients a week, plans are afoot to open a second Barber Bros on the Gold Coast in the middle of next year. "It will be a little bit bigger with a few more seats so we can cater for more people," Denis says, given the flagship shop is running near its limit. "But it's not going to be something we do as a franchise business — we're just looking at doing one more. That's pretty much it."
Read the full article here: Gold Coast Bulletin
Date: 01.01.16
Category: Media